Transporting furniture is one of the biggest challenges of moving. Whether you're moving to a new house or apartment, relocating your office, or sending furniture to storage, it's essential to ensure your items arrive at their destination in the same condition as they left. Properly wrapping your furniture is one of the most important steps to achieve that goal.
In this article, we'll provide you with some tips for properly wrapping your furniture during a move.
1-Gather Your Supplies
To wrap your furniture correctly, you'll need some essential packing supplies. These include:
Bubble wrap
Plastic stretch wrap
Moving blankets
Packing tape
Corrugated cardboard sheets
Before you start wrapping, ensure you have enough of each supply, so you don't run out halfway through the process.
2-Clean and Prepare the Furniture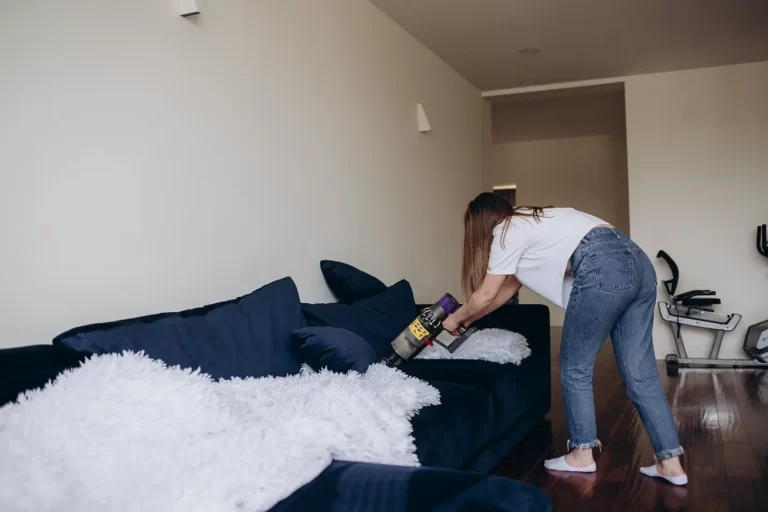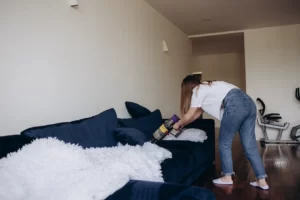 Before wrapping your furniture, it's essential to clean and prepare it properly. This involves removing any debris or dust that could scratch the surface of your items. You should also consider disassembling any parts of your furniture that can be removed, such as drawers, legs, and handles. This will help reduce the weight and size of your furniture and make it easier to move.
3-Wrap Wooden Furniture with Bubble Wrap and Plastic Stretch Wrap
When it comes to wooden furniture, wrapping it correctly is critical to prevent scratches, dings, and other damage. Bubble wrap is one of the best materials to use for this purpose. Wrap the bubble wrap around the entire surface of the item, paying extra attention to any corners or edges.
After wrapping the item with bubble wrap, you should also use plastic stretch wrap to secure the bubble wrap in place. Plastic stretch wrap is an excellent material for this purpose, as it won't leave any residue on your furniture.
4-Use Moving Blankets for Large Furniture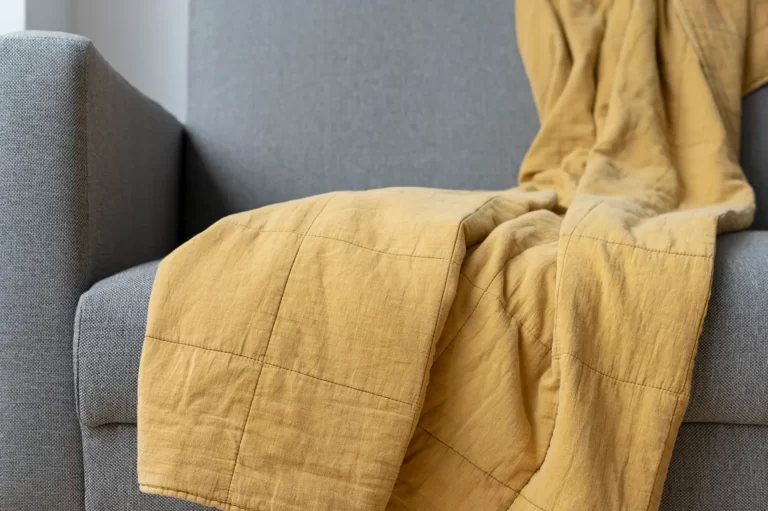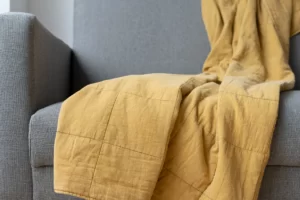 For larger furniture, such as couches, dining tables, and dressers, it's essential to use moving blankets to protect them during the move. Moving blankets are thicker than regular blankets and offer better protection against scratches and other damage.
Wrap the moving blanket around the item, using packing tape to secure it in place. Make sure the entire item is covered, paying particular attention to any corners or edges.
5-Protect Upholstered Furniture with Plastic Wrap
Upholstered furniture, such as sofas and chairs, can be challenging to wrap correctly, as they have fabric surfaces that can easily tear or stain. The best way to protect upholstered furniture during a move is to use plastic wrap.
Wrap the plastic wrap around the entire surface of the item, making sure to cover every nook and cranny. This will protect the item from scratches, dust, and other damage.
6-Label Each Wrapped Item
After wrapping each item, it's crucial to label it with its contents and destination. This will help you keep track of your items during the move and ensure they end up in the right place.
In conclusion, wrapping furniture correctly is one of the most critical steps in ensuring a successful move. By following the tips in this article, you can help protect your furniture from scratches, dings, and other damage, ensuring your items arrive at their destination in the same condition as they left.
For more information on moving and related topics, check out these articles on our website:
How to Safely Dismantle Furniture for Moving
How to Prepare Your Furniture for Moving and Ensure Its Safety
Essential Packing Supplies for a Successful Move
Why Hiring Professional Movers is the Best Option for Moving
By following these tips and utilizing the resources available, you can make your next move a smooth and stress-free experience. Don't hesitate to contact us at New House Moving for a free consultation on our relocation services in Toronto, Canada.